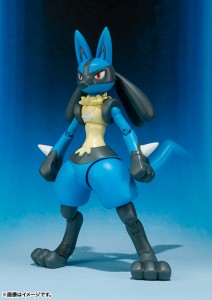 With Lucario being the center attention lately, both in Pokemon X/Y and with the recent Smash Bros buzz it comes to no surprise that Bandai would give the heroic Aura Pokemon the action figure treatment. This Lucario figure will be coming in May retailing for about $45 US.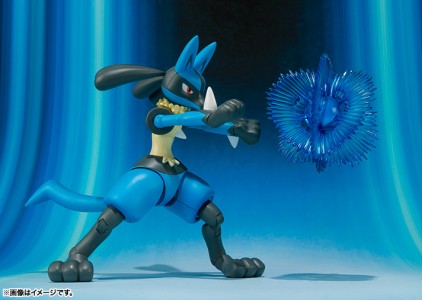 As an early incentive, an official preview gallery went up for the figure revealing that he'll include a giant effect piece to replicate his Aura Sphere attack. Lucario has a pretty impressive range of motion, fitting to a Pokemon of his type he's shown in a kneeling pose that looks very natural.
Last year, Bandai released action figures of the three Kanto starter's final evolutions and Mewtwo in the D-Arts series, this Lucario should fit in well with those figures.
And for the Smash Bros enthusiasts, it'll go in perfectly with the recently announced Mario.