The newly announced Senran Kagura game for 3DS is just as insane of an action game as its predecessor.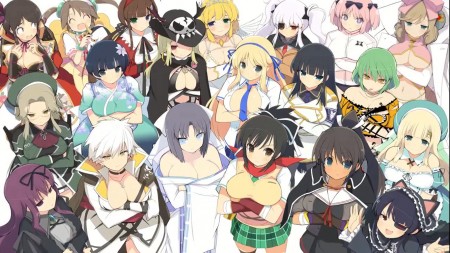 In this video they get right down to the nitty gritty, showing off two player gameplay. As expected of any Senran Kagura, this game is quite lewd; with scantily clad heroines fighting hordes of other scantily clad girls in a very flashy and sexy manner. It's got everything fans Burst desire, and looks even better than the first game. Like Senran Kagura Burst this game is a 2D/3D beat'em up with a variety of attacks and combos for the player to choose from. Like Burst it will like have a vast amount of customization.The girls that you control in battle also have rather revealing transformations, where they're stripped down to their underwear before donning their new outfit.
For those of you unfamiliar, the main focus of the games is the events surrounding high school girls who are ninjas. These girls come from a school known as the Hanzo Academy, and they frequently battle ninjas from the Dark Academy. Sounds rather cliche and somewhat strange, but it gives the player an excuse to cut loose and enjoy some eye candy in the process. The games even have a manga adaptation that started around 2011. Senran Kagura 2: Deep Crimson is set to be released in Japan for the 3DS, August 7th, 2014. No word yet on whether it will hit western shores, but considering the 3DS's history with localizations, it's a safe bet that North Americans and Europeans alike will get to play this title.
Source: Nintendo Everything