A brand new set of Skylanders SWAP Force toys are dropping into Toys R Us stores starting tomorrow. It might be time for a new collector's case too while you're there.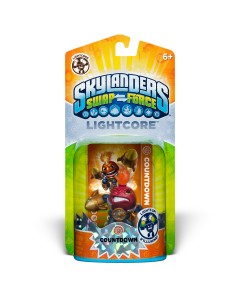 Portal Masters, it's time to fire up that Portal of Power once again as a whole new series of Skylanders are about to hit Toys R Us stores. Both Swappable and Light Core figures will be on the shelves tomorrow at the toy giant along with some new adventure and battle packs for use in the latest edition of the incredibly popular Activision video game. Fans can expect to find Rubble Rouser, a light core edition of Countdown, Stink Bomb and a light core Whamshell all ready to enter the fray and take it to that little no-goodnik Kaos.
And TRU will have you covered with a nice little deal to sweeten the pot too. Head into the store any time tomorrow through Saturday the 11th and you can nab a pretty sweet 3 Skylanders toys for a tiny price. All you have to do to dig into this one is to grab three Skylanders priced $15.99 or $16.99 and you can take all of them home for only $35.00 USD.
That's a pretty great savings no matter how you slice it. Even if you're that eeeeeeeeeeeevil little Kaos. If for some reason you don't already have a copy of Skylanders SWAP Force, the game is now available for pretty much everything including the next-gen consoles. Like our opinion on 'em? Click here for the console edition and here to have a look at what we thought of the 3DS version.