Well this is a nice little surprise- Traveler's Tales' LEGO Star Wars: The Complete Saga is now available on iOS.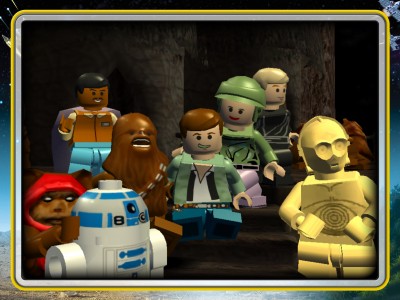 With a really solid selection of LEGO titles already available on the mobile OS, Traveller's Tales is adding one more with a favorite of many console gamers in LEGO Star Wars: The Complete Saga. If you're not familiar, the game includes LEGO-tized versions of all six of the Star Wars films.
"We are very proud and excited to make our acclaimed LEGO Star Wars: The Complete Saga available to iOS players," said Tom Stone, Managing Director, TT Games, Publishing. "With hundreds of character customization options, a plethora of puzzles to solve, and vast worlds to explore, LEGO Star Wars: The Complete Saga for iOS will have mobile gamers enjoying endless hours of gameplay."
Originally released in 2007 on consoles, LEGO Star Wars: The Complete Saga plays out over 36 levels and with 120 unlock able and then playable characters from the entire cinematic Star Wars saga. The iOS version of the game allows for a free download and play of the Episode 1: The Phantom Menace, with the other five episodes requiring purchase. Traveller's Tales also promises that there are a number of in-game pieces of content that can be punched as well including special missions, levels, and modes.
Despite the fact that they're becoming pretty common releases, LEGO games rarely disappoint. And if you're a Star Wars fan, this one's almost a no-brainer as it's pretty easily one of the best titles to ever see release based not that saga from a galaxy far, far away. LEGO Star Wars: The Complete Saga is available right now on the App Store for the iPad, iPhone and iPod Touch.