Sending your data to the 'cloud' might be convenient, but it's also more often than not a cause for concern if you value your privacy. With the Transporter though, you probably don't have to worry too much about anyone doing unauthorized snooping.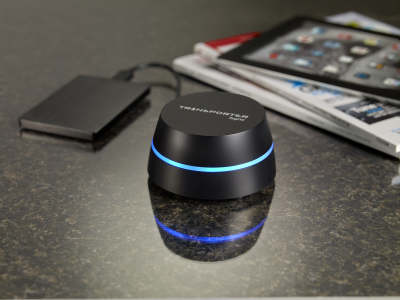 We spoke to Netzen, an IT support provider who advised a large number of small businesses are moving systems to the cloud and seeking migration consultancy and local computer and cloud configuration. And with the ideologies of where the cloud companies are headed, we decided to work on our own cloud device. The Transporter Sync is a personal cloud system from Connected Data. The system does exactly what it implies and allows users the freedom of using a cloud-based storage system across wi-fi, but without the worry of security that that can entail.
"Families and businesses are finding it more and more difficult to synchronize data across all of their computers and mobile devices," said Geoff Barrall, CEO and Founder of Connected Data. "With Transporter Sync, we provide an affordable and simple way for them to protect, share and access what matters most, with total privacy, a low one-time price and no hidden monthly fees."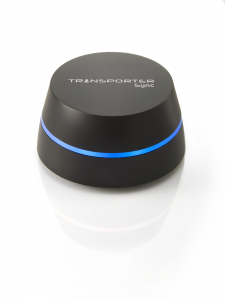 That's honestly pretty amazing and it's just what the company is remising with the Transporter Sync. According to Connected Data, the Transporter Sync never connects to a 'public' cloud and is 100% protected and private, giving only those you allow access to your 'family photos and videos. That's pretty great and is definitely getting to get to be a very big deal in a world full of cyber-crooks and snoops. Connected Data also says that the Transporter Sync can work either stand-alone (with a connected HD of course) or connected to other TS units, making a "powerful private network".
The device has only a one time cost (to buy the actual unit) of $99.00 USD and that's it. Past the entry, the fees and costs associated with the TS are exactly zero. In order to use the device you'll just need that external hard drive I mentioned since the Transporter Sync doesn't have one built-in. The good news there though is that the cloud functionality of the TS will work with any USB HD, which is pretty great considering plenty of retailers stock them and prices aren't all that high anymore.
The Transporter Sync is available right now either direct from Connected Data or through Amazon, B&H Photo or Newegg.