Research and analytical firm Juniper Research (see, it's right in the name) has published a look at what they think is to come in calendar 2014, some of it might surprise you.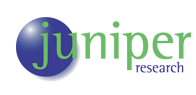 Juniper consults with the tech industry on a number of topics and reports what they think will be the next big things. With that in mind, the company has published a list of the top ten things that they believe we should be looking for in the next year. On the list are subjects like connected cities (hello Watch_Dogs), the emergence of wearable tech as a viable pert of the industry and disruption in the home gaming markets. Some of it you probably saw coming, some seems a little out there (at least for now).
So without further delay, here what the pros at Juniper had to say about… the future!
2014: When Cities Get Smarter

The idea of connecting every physical object to the Internet and communicating with each other is not new, but there has been an ever increasing activity within the industry over the past 12 months towards enabling a well-connected infrastructure via the evolution of efficient and intelligent systems. As technology continues to enable more economic and efficient living for the urban population next year, the need for municipal authorities to cut carbon footprints and reduce overall expenditure will provide additional pressures.

There are already a number of high-profile urban testbeds for smart technology, notably Singapore, Barcelona and Nice, where the introduction of connected sensors has improved parking, lighting and environmental monitoring. Juniper anticipates that the next 12 months will see a host of other cities follow suit, resulting not only in increased efficiencies but also in the provision of new business for the population.

Top Ten Tech Predictions for 2014

The full list of our top ten tech predictions follow below, with each prediction explained in more detail in the free report available to download from  the Juniper Research website.

1. 2014: When Cities Get Smarter

2. mAgri to Build on mPayment Success in Developing Markets

3. The Watershed Year for Wearables

4. iPads & Tablets Flourish in Educational Settings

5. Mobile Fitness Devices Diversify into mHealth Arenas

6. Global 4G LTE Subscribers to double in 2014, as 4G LTE-Advanced roll out increases

7. Context Awareness in Mobile Computing Gathers Pace

8.Disruption in the Home Gaming Market

9. The Cloud Becomes Personal

10. 3D Printer Shipments to Surge