Udon is a name that you should rob ably be extremely familiar with if you a)like art books or b)enjoy comics based on video games. And if you're a Persona and Udon fan who speaks english, then today's your lucky day.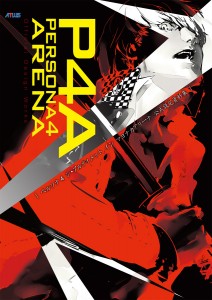 One of Udon's most requested tomes, Persona 4 Arena: Official Design Works is available now at retailers in the english-speaking world. Well, actually it's probably available in more places than that, but the version of the book released today is the english-language edition of the already mega-popular Persona art book that's been out for a while.
The book features the art of the great Shigenori Soejima and is the next in a series that already includes Shigenori Soejima: Design Works and Persona 3: Official Design Works. If you're a fan of the long-running RPG series or just love the fighting age offshoot that was Persona 4 Arena, then you probably aren't going to want to miss out on this one.
Persona 4 Arena: Official Design Works is filled to the brim with amazing content! On top of the gorgeous illustrations and character designs found in all of UDON's Persona art books, this volume also features a huge amount of story and development material, including animation storyboards, backgrounds, and more! Also included are two different behind the scenes interviews, offering unprecedented insight into all the game and the Persona series.
You can grab a copy for yourself in North america right now at comic shops everywhere (check here for your nearest) or at most major bookstores in the next week or so.