It seems the recent acquisition of Atlus by Sega hasn't changed a thing for the company, as titles are still regularly being released by the truckload. Some new Persona announcements have recently surfaced, and it's juicy news for longtime fans.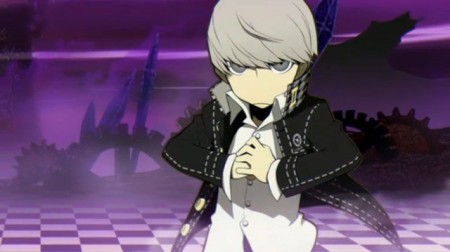 The long awaited sequel to Persona 4 has finally been announced. Persona 5 will be coming to the PS3 winter 2014. Very little is known about the title, sans an eery trailer displayed on the official Persona 5 website. Persona 4: Arena's sequel Persona 4: The Ultimax Ultra Suplex Hold will also be coming to the PlayStation 3 in 2014. Handhelds will also be getting some Persona love as well, with Persona 4 Dancing All Night announced for the PS Vita and Persona Q Shadow of the Labyrinth coming out for the Nintendo 3DS.
The trailer for Dancing All Night pretty confirms a western release date at some point in the future, as it's riddled with English dialogue from the narrator. Dancing All Night, The Ultimax Ultra Suplex Hold, and Persona Q show a generous amount of gameplay in their respective trailers. Q has your standard RPG battle mechanics, Ultra Suplex Hold is a fighting game, and Dancing All Night is a rhythm based game.
Sources