This week we've got a comparison between military mega-shooters Call of Duty: Ghosts and Battlefield 4, a review of the brand new Xbox One console and a look at the peculiar ideas of Microsoft's possible new CEO- a man who might want to kill off the Xbox brand all together.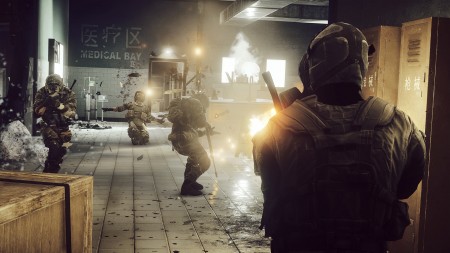 Call of Duty: Ghosts vs. Battlefield 4
Here it is, the first-ever next generation matchup between the big boys of the FPS genre. Two military shooter franchises who've gone head-to-head before, but never on this big of a scale and right at the launch of two consoles that are selling through the roof. So, if you have one of these new rigs (or both), which way do you go for your machine-gunnin' needs?
Both are solid to a degree, but in a head-to-head there can be only one (cue lightning strike). GR has broken down the games into a few key categories and provided their opinions on which does which better. I certainly won't spoil it for you here friends, but the answer as to which game comes out on top just might surprise you.
Read on for the tale of the tape
Xbox One review
Launching (in the States) one week after Sony's PS4, the Xbox One is finally ready for action and it's bringing way more than just gaming to the living room. Microsoft is targeting just about every avenue of entertainment with its new console and that includes a healthy dose of TV. As a result, yo get a lot for you buck (including Kinect 2.0), but jacks of all trades are often masters of none.
Does this fate befall the Xbox One? GR breaks it down for you as the site and writer Hollander Cooper look at the console from all angles and mechanics. While I figured the games were going to be just fine, I was personally pretty surprised to hear about how well the TV commands and functionality work.
Take a read through if you're planning on getting an XO and see if it's the all-in-one entertainment option that's right for you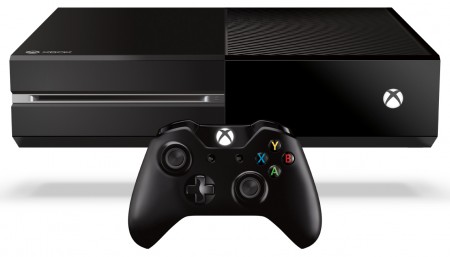 Why would Microsoft's upcoming CEO want to Kill Xbox
Huh… why would he?
Well, actually there are some very sound reasons that Stephen Elop (the possible replacement for outgoing CEO Steve Ballmer) would want to amputate the Xbox wing. Sure it's birthed the ultra-popular Xbox 360 and the Xbox One is selling boatloads since its release yesterday, but the bottom line is that Microsoft is a heck of a lot more than just a 'gaming company' and Elop sees Xbox as an entertainment branch of the business that, even though it's doing well, is losing cash. And that's something that analysts can back up with cold, hard facts.
But even so, selling off what's become a part of gaming's trinity, right next to Sony and Nintendo, seems like a massively short-sighted move. GR echoes that thought in their piece, which goes on to talk about the entirely new audiences that Microsoft has grabbed ahold of thanks purely to the Xbox brands. Writer Lucas Sullivan also speaks to the viability of Kinect. While certain segments of the more 'hardcore' among us might not care too much about the peripheral, there's really no denying that the camera and mic array could very well change the future of entertainment. All you have to do is try out an Xbox One with cable television running into it to see that that's the truth.
Read on about what might develop into one of the biggest stories of this new generation here
__
Those are the best of the best from GR this past week. Give 'em a read and then feel free to chat 'em up in the comments section below. We'll see you back here on Saturday Radar next weekend!