Genesis/Mega Drive fans, get ready for some classic Sega goodness in the form of a bunch of the company's best, rebuilt and redesigned for 3D on Nintendo's handheld.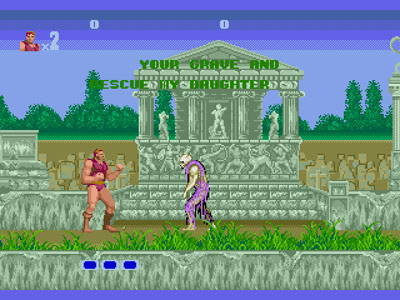 "These games were completely re-built to offer a robust 3D experience that offers more modern gameplay while still keeping true to the original," commented John Cheng, President and COO, SEGA of America. "We look forward to bringing these classic SEGA titles to Nintendo 3DS for fans – both old and new."
The just announced series will debut on the eShop and be downloadable for the 3DS console in sets of two games per week (but sold separately) starting the last week of November and ending near the Holidays. Each title will cost $5.99 USD and take full advantage of the handheld system's three dimensional display.
In all, here's the release schedule so far:
3D Space Harrier™, 3D Super Hang-On™ – 11/28/2013
3D Sonic The Hedgehog™, 3D Altered Beast™ – 12/5/2013
3D Ecco the Dolphin™, 3D Galaxy Force™ II – 12/12/2013
3D Shinobi™ III, 3D Streets of Rage™ – 12/19/2013