Take a bite out of the rotten apple this January.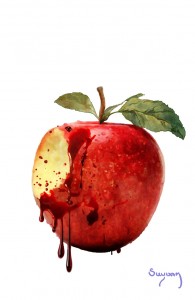 Zombies are in no short supply the last few years with the monster movie icons taking over everything from television to video games. Now Marvel Comics has announced a special agreement with the grandaddy of the genre George A. Romero, to bring the flesh-eaters to comics with Empire of the Dead.
Empire of the Dead takes place in New York years after the city has been quarantined from a zombie pandemic.
Welcome to New York City years after the plague has hit. But just because the Big Apple has been quarantined doesn't mean that everyone inside is safe! Flesh-eating zombies roam within the confines of Manhattan…but they're not the only predator that's poised and ready to strike! Who or what is this new menace? All will be revealed when George A. Romero himself comes to New York Comic Con for Saturday's fan-favorite Cup O' Joe panel (4pm in Room 1E)!
So I guess if there are zeds on the streets of Manhattan, then the cordoning off of the island didn't really help all that much. Take that as a lesson kids; zombies are sneaky little devils.
The book releases into stores this January, but there's some Empire of the Dead fun to be had in outbreak central, the NYCC too. Marvel has a special signing set up with Romero himself at the Marvel Comics booth (#1354) on the show floor. Exclusive Empire of the Dead mini-posters will be given out and you can get 'em signed by the man himself right there on the spot.
The signing will last from 1:30pm to 3:30pm. Get there quick because the posters are probably going to fly and I can't imaging that queue is going to be lacking in fan attendance.