The first add-on offering for Sega and Relic's Company of Heroes 2 is now awaiting orders on Steam.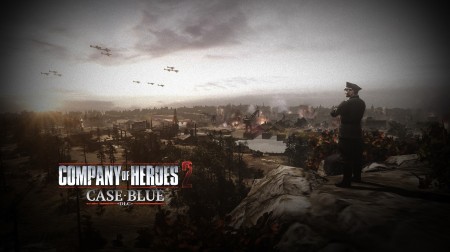 Based on the actual German campaign of the same name, the Case Blue mini-pack takes place on the Russian front of WWII and tasks players to cut into the Soviet army as the Germans. The pack includes two new solo challenges, two 'AI battles' and a co-op scenario, so there's actually quite a bit in the 'mini-pack' to keep gamers engaged.
Also included in the very same patch that brings the mini-pack are a pair of new multiplayer maps straight from Relic.
The first of these maps, Rostov, is a large scale six player map based around a frozen river. The second, Kharkov is an industrial city scape which will encourage close-quarters fighting and strategic control of key choke points. Both of these multiplayer maps will be added to the roster and available for all players to download for free.
Sega points out that "eligible" pre-order customers are in line to get the Case Blue mini-pack for free when it hits, as are those who own the Collector's Edition (digital or boxed) of the hit RTS. If none of that applies to you, you can still very much grab Case Blue on Steam for the PC today for the price of $9.99 USD.