3DS players are finally going to be able to feel the force… of a tiny steel ball on a flipper.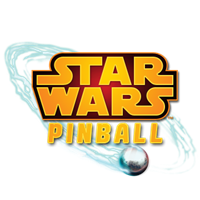 Let's face it, if anybody knows how to make quality pinball sims, it's Zen Studios.
The company has made it a habit to make some of the most realistic and (most of all) fun pinball simulations to ever hit consoles, PC's or mobile platforms. Their take on the Star Wars sage is no different with tables featuring Boba Fett, the Clone Wars and The Empire Strikes Back- all of which are about as much fun as you'd think.
The 3DS edition of the game, which arrives on the eShop digital download service tomorrow, presents the same action as the versions that are already available; with a 3D twist. As you'd expect, the 3DS' edition of Star Wars Pinball a has full 3D capabilities. The 3D aspect is actually why he game was a delayed arrival on the hendheld console too, as Zen says they "took extra time and effort to make sure each Star Wars pinball table was given the proper treatment to really showcase top tier 3D entertainment."
Star Wars Pinball will be available on the eShop tomorrow, September 18th, for the Nintendo 3DS. It'll cost you $6.99 USD.