The much-requested return of Commander Mode means would-be brass will finally get another day on the Battlefield.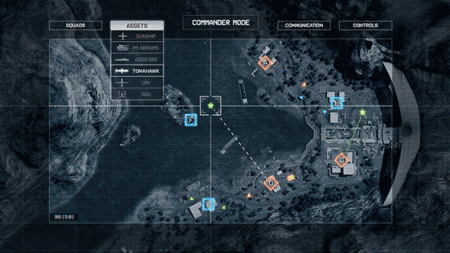 Basically, Commander Mode plays out with two players taking on the roles of opposing battlefield commanders. Each one has an eagle-eye view of the map with the rest of the players engaging in the usual team-based combat thereon. You're not just watching though, as you'll be actively engaging in the fight in an indirect manner.
As the fight rages, your job as a Battlefield Commander is to deliver assets and even intelligence to you men. EA and developer DICE describe it as "a tug-of-war match between two players" and that seems a pretty accurate description of the action.
The latest installment of the 'Road to Battlefield 4' blog series goes in depth on the Commander Mode and the major differences in the new version of it as compared to the classic Battlefield 2 version. Creative Director and 'Mr. Battlefield' (quite a title) Lars Gustavsson and Multiplayer Designer Valerian Noghim walks you through it right here on the official Battlefield Battle-blog.
Battlefield 4 arrives on October 29th (which is getting to be quite the packed day) for the Xbox 360, PS3 and PC with Xbox One and PS4 editions soon after.