You're going to have to wait a little longer to take on Wolfenstein: The New Order's 1960's Reich.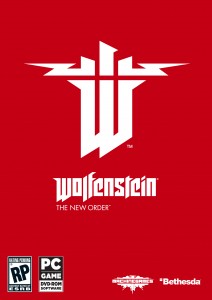 Originally scheduled for this Holiday season, Bethesda and developer MachineGames' reboot of the classic Wolfenstein franchise will be missing it's original launch window. The publisher's vice president of PR Pete Hines told Polygon today that the game was being delayed largely due to the fact that it's been in development for both current and next-gen consoles.
"Working on next-gen and current gen definitely has an impact, you're developing for two different things," Hines said. "The fact that the next-gen stuff is still moving is also definitely a factor. But the most important thing was definitely just looking where it was at, what they needed to polish. Because it's just not trying to be a shooter, because it's trying to be a shooter that also has driving elements, story elements, narrative, stealth sections — each one of those has to be excellent. It's not just like we're making a shooter, where if the shooting is good, then all 16 hours of the game will be good because it's all we're doing."
Hines then went on to say that the MachineGames was putting a lot into this latest Wolfenstein and that neither company wanted to make "a one-note Wolfenstein game". From the sound of it, Wolfenstein: The New Order is shaping up to be very far from that.
I was under the impression that the game was set to be a fairly straight-forward shooter in the same vein as past Wolf titles. Now that it's been revealed that the game will have driving and stealth elements (though it remains to be seen just how heavy those will be) it does sound a lot more involved than before and potentially could be a much bigger release for the studio and publisher than most had thought.
As for when fans might finally be able to get their hands on Wolfenstein: The New Order, that's still up in the air. So far all we have as an 'official' announcement for the title is some time in 2014, which I imagine will put the game somewhere in the first or second quarter of the New Year.
Source: Polygon