Mac owners can step foot in Columbia very soon.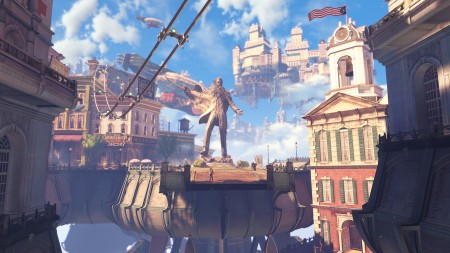 If you've been waiting for BioShock Infinite to come to the Mac, then the wait is almost over.  The Mac port of the game will be arriving at the end of the month on August 29th, and will retail for $59.99/€44.99/£39.99, the same price as the PC version.
Pre-ordering the game through the GameAgent store will get you the Columbia's Finest DLC as well, which will give you 500 Silver Eagles, 5 lockpicks, 6 gear items exclusive to the DLC, and a couple of weapon upgrades.  The game will also support support Steam Play on Steam, but not on the Mac App Store.
Source: Aspyr