Not that you probably don't already have a good idea of what to expect from the latest Call of Duty, but Activision and Infinity Ward are getting set for a full-on reveal of the multiplayer goods this coming month.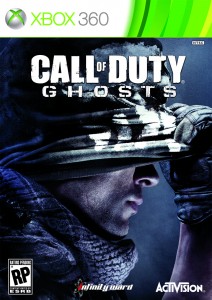 The official site for the game was updated yesterday with the news that a live feed of the Call of Duty: Ghosts multiplayer reveal will be taking place in August. Players can expect to see an in-depth look at Ghosts' multiplayer modes during the global transmission including several "world premier announcements".
Just what those might entail hasn't even been hinted at, but I'm betting they're going to involve some big explosions and lots of shooting. Whatever might be revealed, if you're a Call of Duty fan you're going to want to point your browser to the official Call of Duty: Ghosts feed at 10:30am PDTon August 14th.
Call of Duty: Ghosts launches on the Xbox 360, PS3, Wii U and PC on November 5th with Xbox One and PS4 editions hitting retail soon thereafter.