Does it come in black? Well, it does now- Nintendo's 3DS will soon be available in a decidedly darker hue.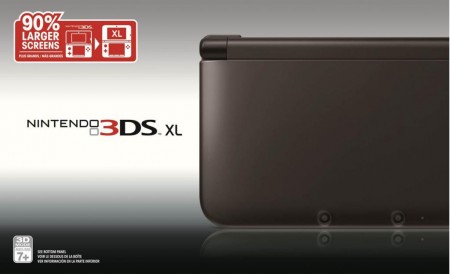 Yes, as Nintendo points out, this is a more 'formal' looking mobile console, but if Batman had a 3DS XL (not that the Dark Knight has time for games) this would be the one he'd own. I mean, look at it… it'd fit just as well in a nomex/kevlar weave bodysuit as it would in a Tux, right?
Aside from the Dark Knight, an all-black Nintendo 3DS is certainly one that I think the majority of older handheld gamers might be pretty happy about. Personally, I own the blue/black version of the handheld console, but I would have definitely have picked this one up if it was available.
The black edition of the 3DS XL joins the red, pink and blue editions of the console on store shelves on August 11th- which by the way is the same day that Mario & Luigi: Dream Team hits stores. If you don't have this generation's top handheld, now might be a good time to rectify that.
And I'm looking at you Bats…