Neo-old school shooter Painkiller HD mixes its game types with a whole new view on the relentless action.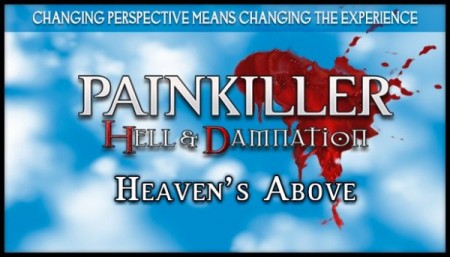 The Painkiller series is seen as one of the founders of the modern FPS genre, along with Duke Nukem and Wolfenstein. These were games that allowed you to shoot hundreds of oncoming enemies in short periods of time. There usually were no goals and very minimal story interference in games like these- just lots of action. And while the FPS genre became more and more realistic, it is a refreshing take to see a title that decides to view games as they once were.
This is where Painkiller: Hell and Damnation comes in. A rapid shoot and run with only one goal, kill 7000 enemies. The formula stayed more or less intact for the past 4 DLC's the game has had, but the 5th was something absolutely different. Named Heavens Above (in line with its supernatural themes) this DLC revolutionizes the game and turns it on its head in ways you would not believe.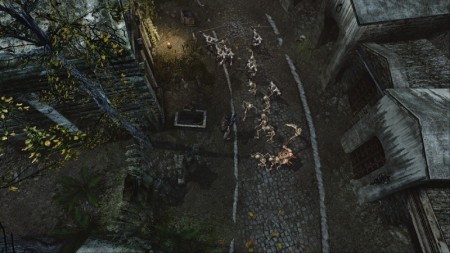 The main change is making the game play as a top-down shooter. Heaven's Above is everything that the Painkiller series is not, most would say, but as it comes down to it, it actually makes it an even better experience. Instead of just adding new maps as the past DLC did, Heavens Above instead adds a new way to play. This change feels like most other top down shooters as you move using the WASD keys and shoot with the mouse. Of course it has its own Painkiller feel, utilizing various enemy types and environmental obstacles.
Of course new levels have been added to better utilize this new perspective and tend to throw more than just enemies at you. You can expect to have boulders, barrels and knives thrown at you during the course of this 2-3 hour expansion. Of course you also get the benefit of playing the levels co-op, so if you have a friend with the game, make sure you ask them to tag along.
The graphics still have the signature Painkiller washed out feel yet allow you to tell enemies apart from the rest of the terrain. And of course expect to have your ears bleed from the hardcore rock; it just wouldn't be a Painkiller game without it. Even though the base game is a year old, this expansion still manages to hold up to more recent titles. Just remember that it's still not about the number of polygons thrown at you, but rather more about the demonic art style known throughout the series.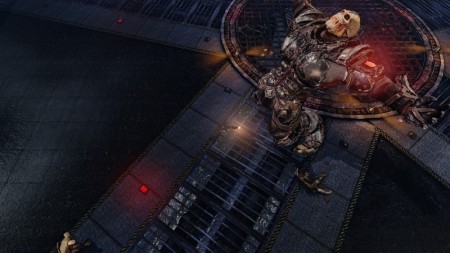 Final Thoughts
If you feel like Painkiller has gotten repetitive for you, then this is the expansion for you.
With 5 new levels and lots of new weapons and enemies, this is for the die hard fans. Even better with a friend but don't expect to find one online, that's a ghost town if I ever saw one. For 10 dollars, or regional equivalent, it should not be passed up though… especially if you feel like hell isn't full enough.