After two years since the release of the Mortal Kombat reboot (or sequel depending on how you look at the story mode) could there be a new game on the way soon?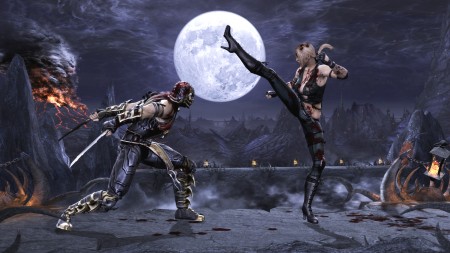 When asked about the new Mortal Kombat movie at the San Diego Comic Con, producer Lance Sloane had the following to say to Gamerhub.tv "It's just figuring out the business side of it and when we would do it and when we would launch it and how do we sync up with the launch of the game that they're working on now."
If there is indeed a new game in development, it is unlikely to be released anytime soon, especially with all the next-gen consoles coming out, but I'm more interested in seeing how the story will carry on, without giving away any spoilers, the ending to the first game was a complete mess in my opinion and you have to wonder whether NetherRealm Studios plans on introducing new characters or finding a way of bringing the old ones back.
Mortal Kombat had originally come out in 2011 for the Playstation 3, Xbox 360, and more recently, the Komplete Edition is on steam. I'm willing to bet that all of you reading this are humming the Mortal Kombat theme in your heads right now.