Ready to hit the ground running at Comic Con International in San Diego today? Make sure you stop by the Marvel booth for the company's full lineup of movie, TV and comic goodness.
Not a whole lot can be said about this one- it's basically just a whole lot of awesome Marvel themed stuff that's on tap for the biggest and most in your face entertainment event of the year. In case you live under a rock, the SDCC starts today at the San Diego Convention Center and if you're looking for Marvel Comics and their full stable of properties in all the different genres that they've gotten into, have we got a list for you.
Of course, you'll also notice that there's a bunch of stage events scheduled and more than a few awesome pieces of swag will be handed (or in some cases – tossed) out to the crowds of fans. Marvel will be at booth #2329 on the show floor for all four days of the San Diego Comic Con. Get to the booth early, check in often and  you'll more likely than not find yourself walking out with some awesome freebies.
Now that all that's settled, you want panels and the booth schedule? We got both for you: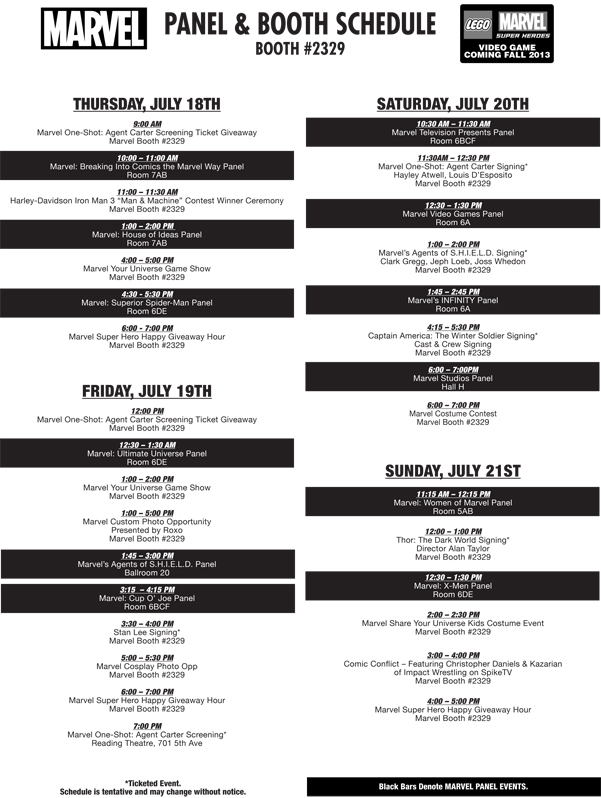 Heading to the show for some signings this weekend? We've got you covered there too: