Update: And before you ask, no, Nolan North will not be in attendance.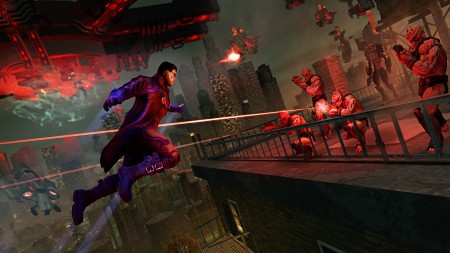 Update: Whoops, our bad, Nolan won't be there after all. Sorry for the bad intell guys and gals.
You can expect to see way more folks involved with the forthcoming SRIV than Mr.North though. All scheduled to appear at the presentation will be developer Volition's Steve Jaros, Keith David, Troy Baker (the voice of Male President 1), Laura Bailey (Female President 1), Yuri Lowenthal (Matt Miller/Prof Genki), and JB Blanc (Zinyak).
If you're a fan of the series, this is your chance to see the cast of the latest (and possibly last as it currently exists) edition of the game as they daringly try to evade questions. Of course, it's also a great way to get an inside track on what we think is one of the most purely fun games coming to consoles and PC's this year. So there's that too.
The panel will be held on Saturday, July 20th at 6:30pm in room 7AB.