You may not realize it, but The Walking Dead is a Skybound Entertainment (an Image imprint) property. Now DST has Minimates based on two more of the publishers books on the way with minifigures based on both Invincible and Thief of Thieves.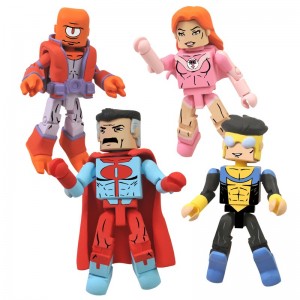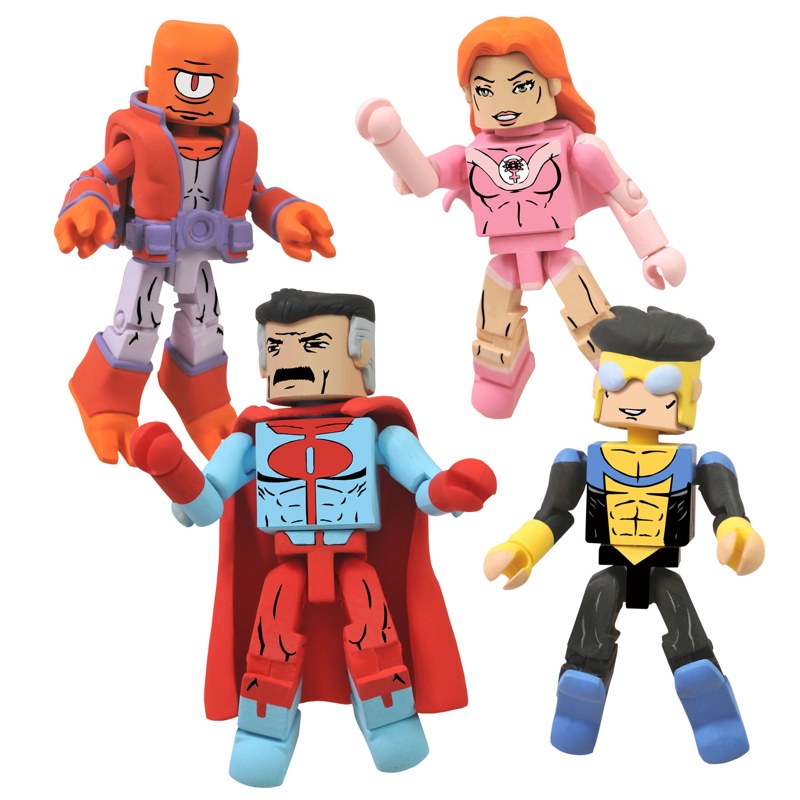 Both properties are hits in their own rights and Invincible in particular has been on the racks for a good long time now. The book recently hit the century mark at 100 issues and is right there with Bob Kirkman's The Walking Dead as a mega-hit for the creator.
Kirkman's other book, Thief of Thieves, may not have the history of TWD and Invincible, but it's no less a fan favorite. It's also just as unique as the other two.
Telling the story of Mark Grayson, the son of an alien superhero, Invincible follows Mark as he develops his own powers, discovers the truth about his father, and becomes a superhero in his own right. The first set of four Minimates, designed by Art Asylum, includes Invincible, his father Omni-Man, his super-powered love interest Atom Eve and his frequent sparring partner Allen the Alien. Each Minimate stands 2 inches tall with 14 points of articulation, interchangeable parts and a flight stand.
With Walking Dead Minimates on shelves and Invincible Minimates in the works, it was with a no-brainer to make Minimates of Kirkman's other hot comic, Thief of Thieves! With a rotating team of writers and a TV pilot in development at AMC, Thief follows professional burglar Redmond as he attempts to use his abilities for good. This four-pack includes main character Redmond, his apprentice Celia, his son Augustus and FBI agent Cohen, and each fully articulated 2-inch Minimate comes with a variety of interchangeable parts and accessories.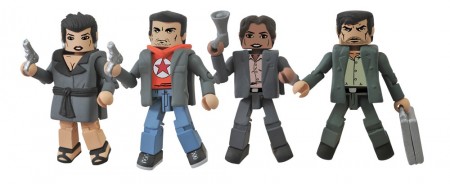 Both four-figure sets are expected to be in stores this Fall and can be preordered at your favorite comic shop right now!