Target is offering a special preorder incentive for those looking to get swappy with Skylanders Swap Force this Autumn.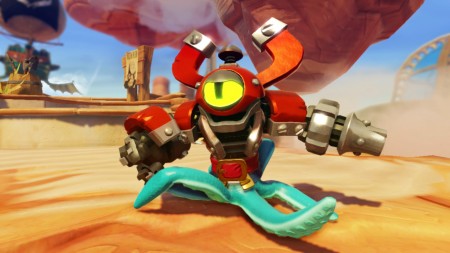 The retail giant is offering "magic pre-sell cards" for those who preorder a copy of the upcoming third entry in the super-popular series from Activision. A first for the series, the cards will activate a special in game upgrade when placed on the Swap Force Portal of Power when the game releases. In addition, Target is also offering a free Skylanders 'Hex' LightCore figure to anyone who preorders a Skylanders Swap Force starter pack. So there's a nice little bonus there too.
If you've been living in a cave, Skylanders Swap Force is the latest edition of the 'toys come to life' game and allows for mixing and matching of special Swap Force figures. These newest Skylanders characters can break apart at the waist and swap their upper and lower halves at will to create brand new characters with unique power sets.
The game will be out this Fall on consoles both current and next-gen, but you will need to preorder at Target if you want in on the goods mentioned here.