Not yet 'official', but pretty much a certainty is that Xbox boss Don Mattrick is making the move from Microsoft to… Zynga? Update: You can take the question mark off now.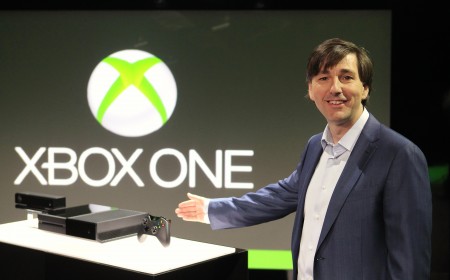 Updated portion: Zynga has officially named Mattrick CEO and he will indeed join Pincus at the company that the former Zynga boss started. Pincus isn't really going anywhere though as he'll be taking the Chief Product Officer position and will remain Chairman of the Board.
"Don is unique in the game business," said Mark Pincus, Founder, Chairman and Chief Product Officer. "He can execute in multiple domains — hardware, software and network, and he's been the person responsible for game franchises like 'Need for Speed,' 'FIFA' and 'The Sims.' He's one of the top executives in the overall entertainment business and he's a great coach who has inspired people to do their best work and build strong, productive teams. He deeply understands the value of a network and the importance of creating lifelong consumer relationships. He turned Xbox into the world's largest console-gaming network, growing its installed base from 10 to 80 million and transformed that business from deep losses to substantial profits. And he has grown the Xbox Live player network from 6 to 50 million active members in 41 countries. Going forward, I'll continue in my role as Chairman and Chief Product Officer. I'm excited to partner with Don and the rest of our team to return Zynga to its leadership role in inventing and growing Play as a core human experience.
Yep, as odd as it might sound Mattrick is heavily rumored today to have left MS and be inbound to a new position at the troubled online gaming giant Zynga. Reportedly Mattrick would be stepping into the role of CEO for the company and current head Mark Pincus would be moving to another spot within the company.
Gamesindustry International points out that there's been some talk about a reshuffle of the players at Microsoft, but that this doesn't appear to be a part of that initiative. I have to imagine, even though there's no direct evidence for it right now, that Mattrick's departure has something to do with the Xbox One's policies and the disastrous reception they got at E3 last month. All of which was followed by their subsequent reversal in the face of Sony's non-adoption of any new DRM or used game restrictions, not to mention the public outcry over all of it.
With all that moving things about, Mattrick came off as an executive that didn't really have a great idea of what was going on and what the gaming public really wanted from the next Xbox. I'm sure that wasn't actually the case and that there was serious marketing research done prior to all of the announcements, but to say they were ill-recieved would be a massive understatement and it's not hard to imagine that today's 'news' might have a little something to do with all of it.
Source: gamesindustry International