The Kickstarter campaign for Pencil Test Studios' claymation-esque action title is coming to a close, but the company just added a brand new version of the game to the list.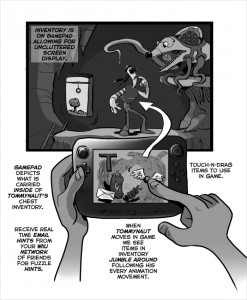 Chances are you already know the guys behind Armikrog, Mike Dietz and Doug TenNapel, from their other projects like Earthworm Jim and The Neverhood. Armikrog is a game in the vein, with plenty of comedy and a really 'different' feel with a claymation look that you honestly don't really find in any other game out there right now. Bottom line- it looks cool.
It's also got a great vocal cast with Jon Heder (Napoleon Dynamite), Rob Paulsen (Pinky and the Brain), Michael J. Nelson (MST3K), Scott Kurtz (PvP), and Veronica Belmont (Tekzilla) all attached.
Now with the game in the final few days and still some 220k dollars shy of being able to move forward, Pencil Test has added a brand new reward for backers- a Wii U version. Previously announced just for the PC and Mac, Armikrog will now head to the Nintendo Wii U, which seriously opens a whole new sector of potential fans and backers. Nintendo is reportedly extremely interested in the project too (which they really should be as GAMES) and has fast-tracked Pencil Test as a developer for the platform.
So the Big N believes in Armikrog, a fact that should be enough for you to at least check out the game on Kickstarter and see if its your cup 'o' tea as well. It's really different, it's offbeat and most importantly it looks like fun; which is probably a good thing.
Have a peek at Armikrog here and see if it's something that you'd want to support.