One of Rockstar Games best loved franchises makes the jump to the Macintosh today.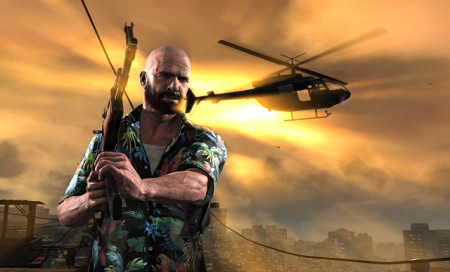 No longer a cop, close to washed up and addicted to painkillers, Max takes a job in Sao Paulo, Brazil, protecting the family of a wealthy real estate mogul Rodrigo Branco, in an effort to finally escape his troubled past. But as events spiral out of control, Max Payne finds himself alone in the streets of an unfamiliar city, desperately searching for the truth and fighting for a way out.
Max has never had it easy, but as far as his life goes, it takes a dramatic turn for the worst in Max Payne 3. A huge departure for the series that's usually set in NYC, MP3 features Hawaiian shirts (no one said Max had a great fashion sense) and shaved heads instead of leather coats and snowy streets.
It was also one of the best games of 2012 and brought the character back to the gaming world in a big way. You can check out our review of the Xbox 360 version of the game here as it's pretty much identical to the Mac version that's out today.
Spoiler for the review: it's great.
Max Payne 3 is available right now for download on both the Mac App Store and Steam for Mac and will cost you $39.99