The just released Incredible Adventures of Van Helsing has a sequel on the way.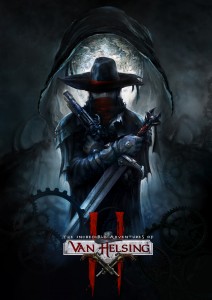 Well that was fast. The Incredible Adventures of Van Helsing didn't hit PC's too long ago and now NeocoreGames has officially announced The Incredible Adventures of Van Helsing II is on the way for the PC.
The dark, steampunk action/RPG put players in the hat of the son of the original vampire hunting Van Helsing and set them on a quest to rid the city of Borgova of a mad scientist. The doc was up to no good and unleashing horrors of his own creation on the populace until falling at the hands of the younger Van Helsing.
All's not well though as the doctor's death only opened the door for a greater horror to slip through into our world…
"In the first game it all seemed so simple," said Viktor Juhász, narrative designer at Neocore Games, "defeat the mad scientist, free the land and ride into the sunset, but sometimes the fall of a villain only opens the way to more sinister foes."
There's no release date as of yet and we don't know if the game will be coming to next (or current) generation consoles or not, but we do have confirmation that players of  the first game will be able to import their characters into the sequel. that's always a nice feature.
As for that original game, it's still on course to see release for the Xbox 360 later this year. Our review of the PC version can be found right here.