The Xbox 360 will get a taste of the team-based tactical tank action for the first time.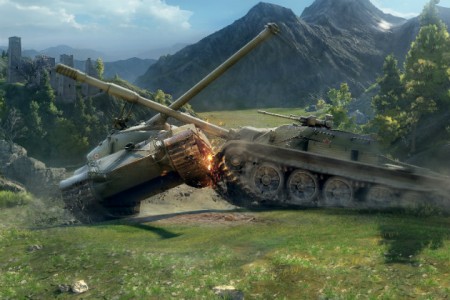 After a successful run on the PC platform, Wargaming's World of Tanks is heading to the console market with an Xbox 360 version announced at Microsoft's E3 conference. Featuring revamped controls, matchmaking, a new user interface and much more, the game will be free-to-play for Xbox Live Gold and Silver (for seven days) subscribers.
The 360 version will also feature purchasable in-game content, such as premium tanks, consumable items, with new tanks, nations and more to follow after release.
If the E3 footage was anything to go by, this is going to be an action-packed title, and anybody interested in being part of the upcoming beta is invited to apply at http://worldoftanks.com/xbox.