Capcom's Xbox One exclusive sequel to the open-world zombie hack and slash is looking mighty impressive with a whole city overrun with the undead.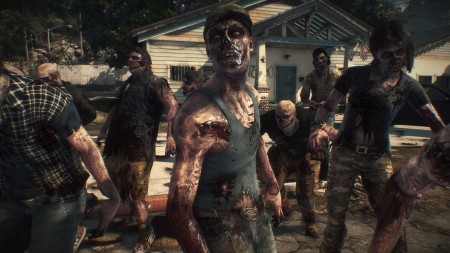 I can very distinctly remember seeing the original Dead Rising running on an Xbox 360 for the first time. The sight of that many enemies on screen at the same time was just awesome and seeing DR3 in action is almost as cool.
Knock down a fence? There's a horde. Open a door? There's a horde. Drive through the streets? There's a monster horde. And speaking of driving, DR3 is going to feature a lot of vehicular funtime. Capcom says that the world of its newest zombie nightmare is so huge (it is an entire city after all) that driving will be one of best and most used ways to get around.
This will also be the first really 'dark' Dead Rising. That might seem strange to hear about a game that features the undead, but DR has always had a lighter air to it, filled with jokes and cheesy characters. That won't be the case with Dead Rising 3 and its hero, mechanic Nick Ramos. Ramos is caught in the middle of the outbreak and must make his way out of the infested city before a military strike levels the whole burgh.
From what we've seen of the title so far, it's looking good and fixes many of the problems that I personally  had with the series like the tone and confined locations. We'll see if Dead Rising 3 can come through on its promise of a darker, meaner zombie sandbox when the game debuts exclusively for the Xbox One this November.