Rockstar Games' controversial classic goes digital on the PSN.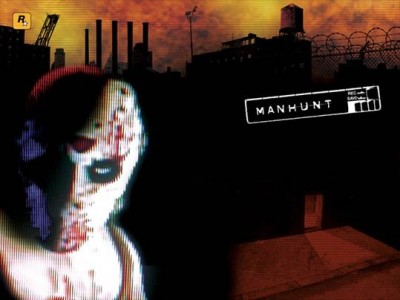 Well this is kind of an unexpected surprise. Rockstar Games has just announced that the game that cemented the studio's status as a controversial gaming icon, 2003's Manhunt, is out now on the PlayStation Network.
America is full of run-down, broken rust-belt towns where nobody cares and anything goes. In Carcer City, nothing matters anymore and all that's left are cheap thrills. The ultimate rush is the power to grant life and take it away, for sport. As James Earl Cash, you're a death row inmate who awakens from the lethal injection chamber to discover he's met a fate perhaps worse than death. As the star in a sick kill-or-be-killed reality TV show, your fate is left in the hands of the twisted Director, Lionel Starkweather. They gave you your life back. Now, they are going to hunt you down.
Manhunt is available now in the 'PS2 Classics' department of the PSN, it'll cost you for $9.99, €9.99 or £7.99 depending on your territory.