The Trek news just keeps on pumping out of Diamond Select Toys this week with the announcement that the Enterprise -E and Excelsior will be warping onto retail shelves soon.
The USS Enterprise-E is, of course, the latest version of the Federation flagship in the original Star Trek timeline (read: not the JJ-verse) and was last seen in the final TNG-cast movie, Star Trek: Nemesis.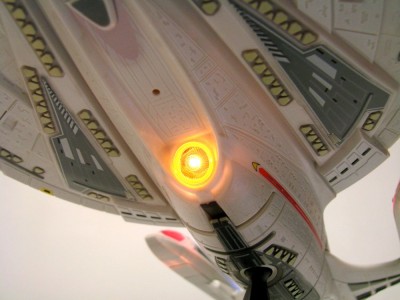 With a paint scheme based on the ship as it appeared in Star Trek: First Contact, the Enterprise -E features all the lights and sounds that you'd expect from one of DST's replicas. Captain Picard's last command (maybe) is set to arrive at retailers this Summer.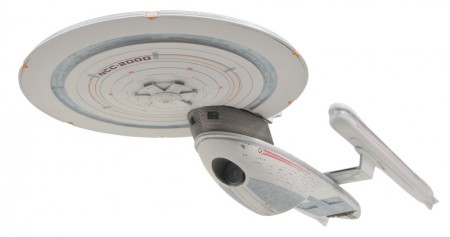 A favorite of Trek fans, the Excelsior was Captained by George Takei's Hiraku Sulu from the original cast. DST's version of the ship comes off the assembly line at 16″ in length with lights and sounds featuring the voice of Takei himself (oh my!). No release date is set yet for this one, but you can expect it in stores sometime soon.