American McGee and Spicy Horse Games are looking for the world's best Alice cosplayer for a starring role in their new Kickstarter project – Alice: Otherlands.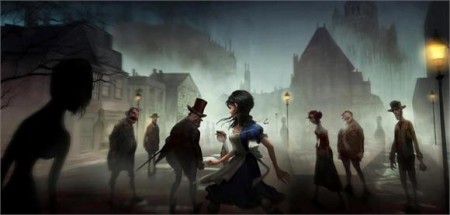 The developer is planning a Kickstarter to crowd-fund the next chapter in the cult favorite 'Alice' series and follow-up 2011's Alice: Madness Returns. As far as info on Alice: Otherlands as of this point, there isn't any- but that shouldn't stop you from entering this cosplay contest. Because quite frankly- it's pretty awesome.
One winner (there can only be one…) will be flown to Shanghai, China next month (June 2013) to shoot a video promo for Spicy Horse's Kickstarter campaign. Rules and requirements? Deep breath…
The full instructions are:

• Send only one image of yourself dressed as Alice – preferably in her "classic" blue and white dress.
• Image should capture the entire costume from black hair to boot heels.
• Image should be no larger than 2MB. Save in JPG, GIF, or PNG format.
• Send via email to [email protected]
• Include name, age, country of origin, contact information, and a brief introduction of yourself
• All Submissions due by 5/20/2013

The full requirements are:
• Must be able to travel to Shanghai, China during June 2013 for the video shoot
• This means: Must have a passport, be of legal age to travel, and have the time to obtain a travel visa.
• Must speak English (to read lines for the video).
• Failure to abide by these guidelines will result in disqualification.
Now, all that in mind, there's no guarantee that the Kickstarter will actually result in anything. Remember that these things aren't an exact science and if the campaign doesn't  reach the goal, well then it doesn't reach the goal- meaning no game will (probably) be made.
Even if there's no game coming out of it though, should you be the winner you'll still have that immortal moment of having starred in the trailer. That's something, right?