Riddle me this dear reader; what's green and purple and holds gigs of data?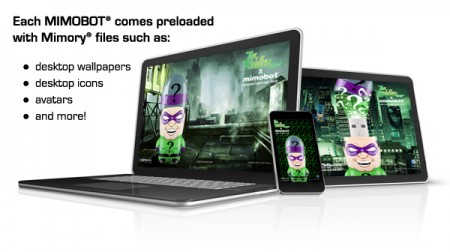 Mimoco has announced that the Riddler, purveyor of all things puzzling, has joined their DC Comics flavored line of designer USB flash drives.

Eddie Nygma (who's actual name in the comics is Ed Nashton – free DC trivia for you!) comes in his classic jumpsuit with bowler hat and is available in all the usual storage capacities, all the way up to 128gig. He's also loaded for bear with all the goodies you'd expect from Mimoco including wallpapers, icons, avatars, and more.
The little guy actually debuted at this past week's PAX East pop culture event, but is still very much up for sale at Mimoco's website here. The Riddler is limited to 2000 pieces though, so you might want to get a move on if you want one.