Blizzard decide to go into the virtual card game space.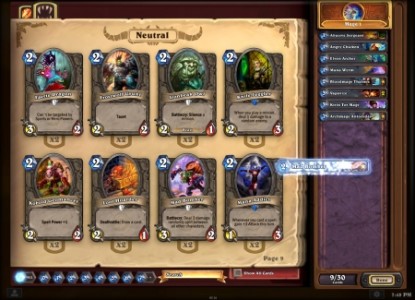 Blizzard had said they were bringing a new game to PAX East.  The game in question is a virtual card battling game called 'Hearthstone: Heroes Of Warcraft', in development for PC, Mac and iPad.
Hearthstone will be a free to play game with microtransactions to buy new cards for your deck, as well as being able to win new cards through playing the game.  Blizzard's Battle.net service will be used, of course, and the game will contain both single and multiplayer modes, as well as a 'Forge' mode to enable you to build your deck.
A couple of videos have been released which you can see below.