Classic, new, and indie online gaming retailer GOG.com just kicked off a pretty nice promotion offering 5 select games for 80% off the usual price.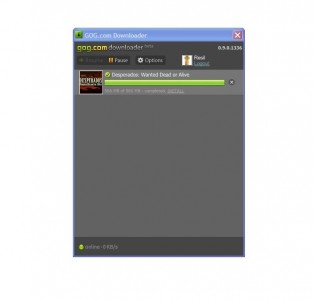 I'm not sure if downloadable game retailers get much more consumer friendly than GOG.com. Their prices are great, they have no DRM at all, and they're usually running some kind of sale… Like now for instance.
Select 5 games from the list below (and there are some honest to goodness gems on that list) and buy 'em all in one transaction and you'll save yourself 80% off the ticket prices. In some combinations, that could be a savings as much as $115! And Mac gamers aren't out in the cold either. Although the pickings are a little slimmer, there are 7 titles on the list that are Mac compatible.
Here's your full selection:
Capsized
Tiny & Big: Grandpa's Leftovers
The Witcher: Extended Edition
A New Beginning – Final Cut
PiD
Puddle
Legend of Grimrock
Chronicles of Riddick
Inquisitor
Defender's Quest
Alan Wake's American Nightmare
Deponia
Runaway 3
Lucius
Divinity 2: Developer's Cut
King's Bounty: Crossworlds GOTY
Back to the Future: The Game
Alan Wake
Sam & Max Save the World
Sam & Max Beyond Time and Space
So why the sale? Because it was a year ago that GOG launched its new look and new direction as a retailer. Since then the store has posted some 54 indie games, 25 day-one releases, more than 100 games on Mac. Pretty nice. Also pretty nice to give instead of get for your birthday, good thing I didn't bake that cake.
Check out the Pick 5 Promo in all its glory right here.