The genderless Gameboy facsimile from the hit cartoon show Adventure Time is now available as a 128GB flash drive.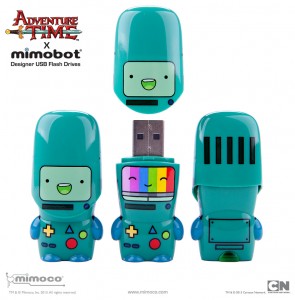 Of course, as with all Mimobots, BMO comes preloaded with all kinds of digital goodies from the show including screen savers, avatars, icons and more.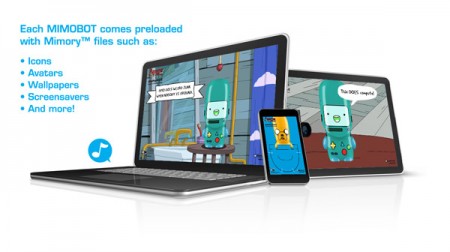 "Our world was so empty without a 'BMOBOT,'" says Jessica Smiley, Mimoco Spokesperson and Adventure Time enthusiast. "Ever since the launch of our Adventure Time x MIMOBOT Series, fans have been requesting that BMO join the collection. We couldn't be happier with the opportunity to turn another fan-favorite into a part of the MIMOBOT collection. Listening to the mimocult 'does compute!'"
If there was any character from Adventure Time that would make perfect sense as a Mimobot, it's definitely BMO. Not that's the only character out there though. As Smiley said, Adventure Time stars Finn, Jake, and Princess Bubblegum are all ready to join you collection too.
Unlike the rest, BMO is a limited edition 'bot though and is only available in a run of 2000 units. So if you want one, grab one while you can- here.