Think Project Gamma is something having to do with the Hulk? Well… yes and no. Although it does sound like the Jade Giant will be involved in the new initiative from Marvel Comics, he's definitely not the only Marvel Hero to get in on the action.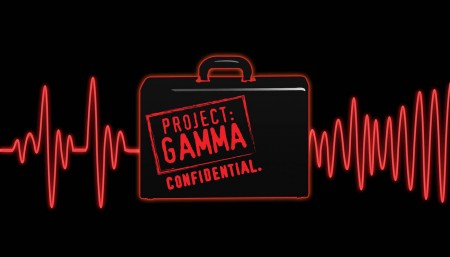 The mega-publisher took the wraps off of Project Gamma this weekend at the SXSW festival down in Texas and it's some pretty intriguing stuff to say the least. In a nutshell, Gamma is a new way of reading and enjoying comics. Now that's a big statement, but much like the digital comics revolution, Gamma might just be a hit with readers and the next step in the evolution of comic books.
Partnering up with Momentum Worldwide and CORD (who've worked on stuff like the Harry Potter films, Looper, and Drive) Marvel Comics will be adding another layer to the comic reading experience sometime this year – sound.
"Last year we pioneered storytelling language and visual experience of digital comics with the introduction of Marvel Infinite Comics. This year we're innovating again, redefining the digital comics experience by fully utilizing mobile device technology to further enhance the emotional resonance of Marvel's epic stories through Project Gamma", said Peter Phillips, Senior Vice President and General Manager, Marvel Digital Media Group. "Working with Momentum Worldwide & CORD, we've created an adaptive audio experience that dynamically tailors itself to both the events in the comic and the individual reader's behavior, from lingering on panels to quickly swiping between pages. Every fan's reading experience is unique."
I don't think there's ever been anything quite like what Marvel is attempting with Gamma. Having a unique reading experience that's actually tailored to the reader (and how they read) is certainly groundbreaking and a very different idea for longtime comic book fans. According to Marvel E-i-C Axel Alonso however- Gamma may give storytellers more to work with, but it doesn't change the core experience too much.
"From a creative standpoint, I couldn't be more excited to evolve comic storytelling with the inclusion of audio that reaffirms Marvel's unwavering commitment to the growth and innovation of digital comics in the experience we've codenamed Project Gamma", said Axel Alonso, Editor in Chief, Marvel Entertainment. "The inclusion of adaptive audio adds another layer of emotion to the reading experience, drawing fans deeper into the story in way they've never experienced before. Most importantly, this doesn't turn the comic into something else—readers still control the pace of the story and the story is still driven by the words and images that define this medium."
It honestly sounds pretty great. I've been reading comics since I was a kid and I have to admit that an audio element is something I'd like to check out. I don't know if I'd use all the time (especially since I very much still like to have physical copies of my weekly reads), but it's definitely got my interest.
Project Gamma is expected to get into full swing later this year. Stay tuned for more.