One of the best old school graphic adventures in recent years, Gemini Rue is going mobile.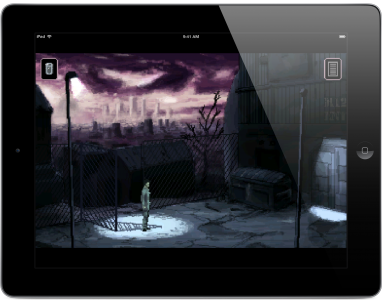 The winner of all kinds of critical acclaim (including ours), Gemini Rue is as old school as adventure gaming gets. This one's point and click all the way and unabashedly so.
Coming soon on iOS, GR represents developer Wadjet Eye Games' first mobile release. They've taken their time here too and adapted the interface for touchscreens while keeping the entirety of the game's dark and gritty noire storyline intact for a iOS audiences.
There's no firm release date as of yet, but you can look for Gemini Rue some time this Spring.