The Sensational She-Hulk and the X-Man with the deadly touch Rogue will star in a pair of novels from Hyperion Books. There's a kick though- these aren't superhero books.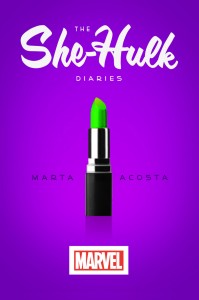 Women's novels might not be the first thing you think of when you think 'Marvel Super Heroes', but Hyperion is aiming to change that. With two novels on the way starring Jen Walters (She-Hulk) and Rouge of the X-Men that are directly targeted at the traditional women's novel crowd, the companies (both of which are under the Disney banner) are looking to capitalize on the superhero movie craze and get more female readers into the lives of some of the most iconic heroines in comics.
The announcement was made by Hyperion's Editor-in-Chief Elisabeth Dyssegaard. Of the deal, Dyssegaard says, "Marvel has had tremendous success with recent hit movies and we think it's a great time to explore what happens to super heroines when they are dropped into traditional women's novels."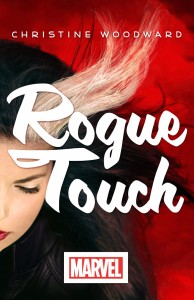 It's a pretty novel idea (pardon the pun), and I have to hand it to them. Novelizations of comic book story arcs aren't exactly unheard of, but I don't think there's been a similar effort to this one to date. The books planned are completely original tales starring female heroes in roles where you definitely wouldn't expect to see them.
She-Hulk, Marvel's much-beloved comic book heroine who shares her cousin Bruce Banner's ability to transform into a hero of incredible power, comes to life in a page-turning novel. In The She-Hulk Diaries, Jennifer Walters, aka She Hulk, juggles climbing the corporate ladder by day and battling villains and saving the world by night—all while trying to navigate the dating world to find a Mr. Right who might not mind a sometimes-very big and green girlfriend.

The second novel, Rogue Touch, features one of the most popular X-Men characters, Rogue, a young woman trying to navigate the challenges of everyday life and romance—except that her touch is deadly. After accidentally putting her first boyfriend in a coma, she runs away from home where, she meets the handsome and otherworldly James and sparks fly. Like Rogue, however, James' life is hardly simple. To elude his mysterious and dangerous family, James shaves his head, dons all black. Stealing a car, they head out on the highway and eventually, Rogue has to decide whether she will unleash her devastating powers in order to save the only man alive who seems to truly understand her.
Find out if Shulkie and Rouge can find "happiness and love while battling cosmic evil" at booksellers everywhere this coming June.