EA release a beta in the run up to the game's release.
Update: Now with 100% more Nanosuit trailer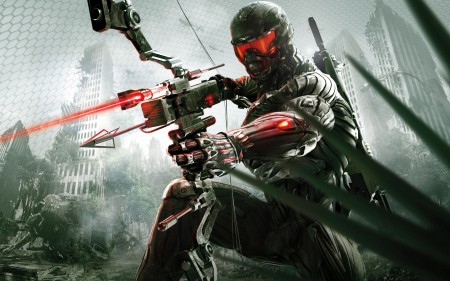 EA will be running a 2 week multiplayer beta for Crysis 3, which will run from 29th January until 12th February.  It will be an open beta available for Xbox 360, PS3 and PC and will include two team modes, Hunter and Crash Site, along with two maps.  There will also be access to the New York Feed social feature in the game.
Crytek CEO Cevat Yerli said: "With Crysis 3 we are delivering the deepest, most robust Crysis multiplayer experience yet.
"We have listened closely to our fans and have evolved the multiplayer in Crysis 3 by adding a host of new gameplay features including the unique Hunter mode, deadly new weapons like the Predator bow, deeper loadout and unlock options, enhanced upgrade systems and more social features like the New York Feed.
"Top it all off with the ultimate weapon in the Nanosuit and you have a multiplayer experience that is unlike anything else out there."
Crysis 3 is set for release on February 19th in the US and February 22nd in the EU.
Source: CVG