The upcoming Deadpool game from Activision added a pair of Marvel characters, one that X-Men fans in particular will probably be pretty happy with.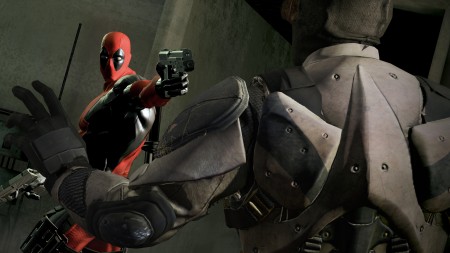 Not seen in the Marvel gaming universe all that often, Cable will be making Deadpool's life a little less insane in his upcoming game. The two characters have been paired in comics before, being enemies early on in the '90s and partners in the recent 50 issue run of the team-up book Cable & Deadpool.
The second character revealed today, Death, is a little bit more mysterious. This version of the force of nature is female in look and has much more cloudy motivations. She will have some missions lined up for Wade (Deadpool), but that's about all that there is as of now.
Deadpool will be available for the Xbox 360 and PS3. You can get a little more info about the new character reveals and the game in general by click over to the official Marvel page for all things Deadpool, here.