Microsoft's Larry 'Major Nelson' Hryb, has teased a count down timer that is counting down to E3 2013, with the words "And, it's on" attached to it.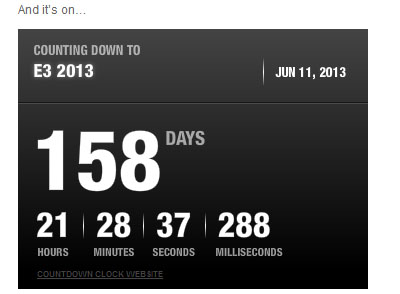 The timer was posted on Hryb's blog and has started a wide spread of rumors of what this is for, with the release of the next gen Xbox being the main thing on people's lips.
It's been rumored for some time that SONY and Microsoft will be announcing their new consoles at this years event, after failing to do so at last years E3 event.
I guess we'll have to wait until 11 June, 2013 to see what Microsoft (& SONY) have up their sleeves.