You may have been pretty vocal already when playing Dead Space, but in DS3 it's actually going to mean something.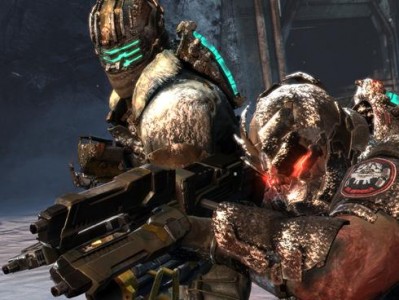 EA and developer Visceral just keep on throwing curve balls at Dead Space fans with the third entry in the series. First it was the addition of drop in/drop out 'buddy cop' co-op, and now we're talking a little Kinect integration on the the Xbox 360 version of the game.
"The voice commands in Dead Space 3 give players a unique way to take down the terror, whether they choose to face the Necromorphs alone in single-player, or alongside a friend with drop-in / drop-out co-op," said Steve Papoutsis, Executive Producer on Dead Space 3 and VP, General Manager of Visceral Games. "Dead Space 3 delivers the action-horror experience our fans have come to know and love. And with the ability to survive the adventure alone, with a friend, or with Kinect, we're excited about extending the spine-tingling Dead Space experience to a whole new audience of players."
See if Dead Space is 'better with Kinect' when it scampers onto store shelves on February 5th 2013.