SEGA has announced that Creative Assembly, the studio behind the award-winning total war series, is to start developing a string of Warhammer games beyond 2013.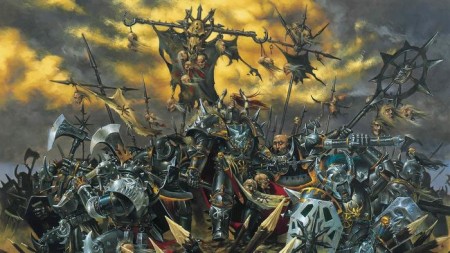 A new "high calibre" team has been created and will work alongside the existing Total War, Alien IP team, who will develop a Warhammer game that's scheduled to launch sometime after 2013.
Tim Heaton, Studio Director at Creative Assembly said, "With this year being our 25th anniversary, it seems fitting for us to embark on such a dream project with such a well-established partner. The incredibly rich and detailed Warhammer world is something we grew up with, and has left an indelible imprint on us as both designers and gamers."
"We'll be doing the Warhammer universe justice in a way that has never been attempted before. We're bringing those 25 years of experience and expertise in extremely high-scoring games to bear, delivering a Warhammer experience that videogamers will absolutely love."
Jon Gillard, Games Workshop's Head of Licensing, also spoke about this new deal. Saying, "We have enormous respect for SEGA and Creative Assembly and have felt for a long time that the combination of the enormously rich setting of the Warhammer world, and their stunning development talent is a match with huge potential
"Now that we've managed to bring these two giants of gaming together it is safe to say that some truly amazing products are going to be unleashed as a result. We are excited at the possibilities, and are enthusiastically working with the team at Creative Assembly already."
This Warhammer game has now joined the list of eagerly-awaited titles currently in production by Creative Assembly.