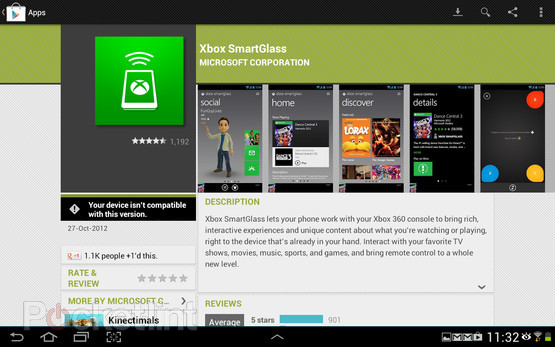 Android users (especially Nexus 7 users) rejoice! For your Xbox and 7″ tablets can now be friends!
Today, it was announced through various sources, including Major Nelson's own blog, that the high touted Xbox SmartGlass experience has now been optimized for 7″ Android Tablets.  Word is the application is still not functional on devices bigger than 7″ (sorry Nexus 10 owners…), but it's progress, considering at launch, SmartGlass was only operable on a small, select few Android devices.
SmartGlass is the application that lets you use your tablet as a 2nd screen for your Xbox 360, much in the way the WiiU functions.  Stay tuned here for a full report on its functionality, now that the bloody thing works on the Nexus 7!
Source: CNET
Download the App here