Science Channel is prepping a whole day of Firefly (on 11/11), but Browncoats can get even more by doing a little Tweeting.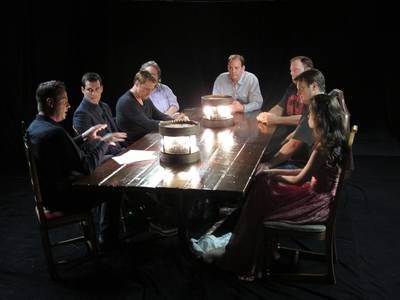 According to Science, there's a bunch of stuff that didn't make it into the special cast reunion presentation that's set to cap the day off at 10pm. This is stuff that won't air on TV and will never be shown, well, anywhere. And that's where the Flock to Unlock campaign comes in.
Basically, you can still get the chance to check this super-secret footage out for yourselves- and it's all through the magic of that crazy Twitter thing everybody is talking about. All you need to do is Tweet @ScienceChannel with the hashtag #FireflyNov11. A new video (that never would have been shown anyplace otherwise) will be released by the network for every 5,000 tweets they get that look just like that.
So make it happen boys and girls- the crew of Serenity and millions of Browncoats are counting on you.
The day of Firefly (marathon and all) airs on November 11th on Science. In the meantime, you can check out some clips from the Comic Con panel for the show (and slake that spacey frontier thirst) here.