Nielsen proclaims the Chief is back on top (by a hair thin margin) of the Xbox 360 wish list .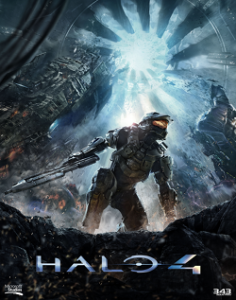 The polling company has assembled data over the last month that shows Halo 4 leads the latest Call of Duty by 0.25% in terms of consumer anticipation. That's not much (it's almost a dead heat statistically and both games officially have a 99% rating by the service) but it's a lot when you consider that the dominant shooter in Xbox land for quite some time now has been pretty much anything with the letters 'C', 'O', or 'D' on it.
Also placing very high is Assassin's Creed III by Ubisoft which has a 98% rating and the much maligned Resident Evil 6 is sporting an excellent 96%. So I guess critical beatings haven't hurt Mr. Redfield and crew too much.
Kind of interesting too? The PS3 has only one exclusive title in it's top ten most wanted- Little Big Planet Karting clocks in right at number ten.
'What of the Wii?' you ask. Dance games and fitness titles. *facepalm*
Source: Gamesindustry.biz