The Marvel Universe might be busy with Namor and his undersea kingdom right now, but there's a much more sinister threat on the horizon.
Symbiotic mayhem
The god of the symbiotes has been teased and hinted at in some of Marvel's tales up to now. But this ancient evil is about to make his grand appearance, ushering in The King in Black.
It all spoils out of Atlantis Attacks, the currently rolling Marvel event. Issue #5 of writer Greg Pak and artist Ario Anindio's mini will tell the tale, and segue into the next big Marvel Comics arc.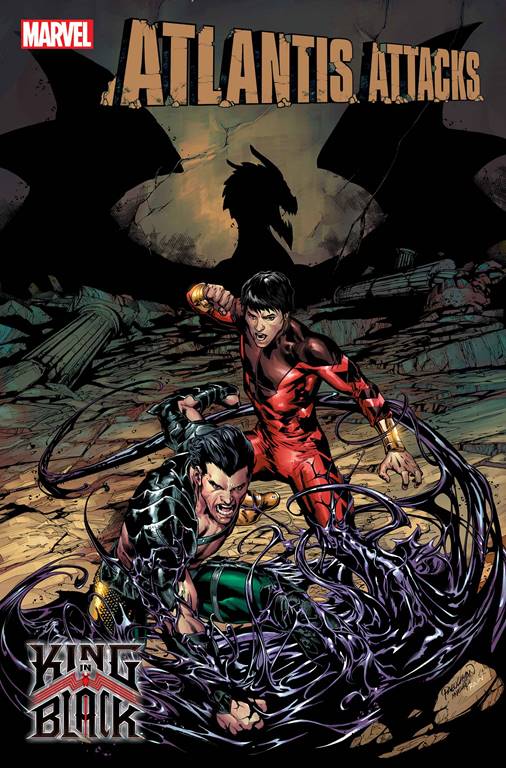 "It blows my mind that we're now capping off our third big miniseries for the new Agents of Atlas," Pak said. "Huge thanks to all the readers and retailers who have made this all possible with their huge support for this team. We're pulling out all the stops with huge payoffs and turning points for key characters—dontcha dare miss it!"

Amidst this epic clash between the Atlanteans, the Sirenas, and the interdimensional Pan will be a tantalizing tease of Marvel's upcoming event, KING IN BLACK. Knull, the God of the Symbiotes, has arrived to forever shroud the Marvel Universe in his unflinching darkness. Check out the brand-new main cover by acclaimed artist Carlo Pagulayan (Incredible Hulk) and don't miss this surprising chapter in Donny Cates and Ryan Stegman's monumental Venom event when ATLANTIS ATTACKS #5 hits stands this December!

Marvel Comics