Publisher IDW is set to finally, at long last, wrap up the 90s era Teenage Mutant Ninja Turtles comic book series, Urban Legends.
It's a Legend
So this is kind of a weird one, particularly for me. I'm a pretty big TMNT fan, and I don't remember this series at all. And believe me, I was reading tons of comics in the late 90s.
Be that as it may though, TMNT: Urban Legends apparently a very real book, and pone that was cancelled before its proper ending could be told. The series originally ran for a total of 23 issues, from 1996 through 99. But even though it had a three year run, it never actually got an ending.
That's something that IDW is fixing, post haste, with the original creative team of writer Gary Carlson and artist Frank Fosco. However you look at it, that's some cool stuff right there.
The story will run from issues 24 through 26, and will end with… the end. Look for it on stands some time soon.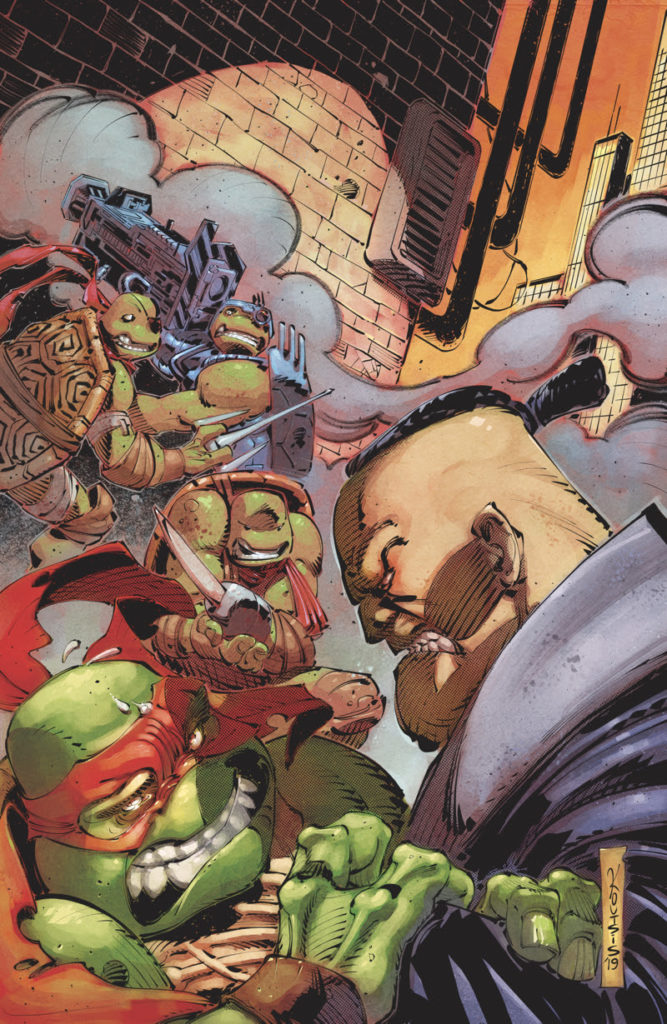 Check out quotes from the company below
"It's a pleasure to be able to finish up the TMNT storylines that Frank Fosco and I started over twenty years ago," says Carlson. "I have always been proud of the issues we did at Image. It's great to know that our run hasn't been forgotten, and that so many fans are excited to see how it would have ended."


"After all these years, we're excited to finally be able to wrap up this awesome storyline… so put a helmet on, buckle up, and jump on for an exciting ride full of twists and turns. We've all been waiting for this!" says Fosco.

"IDW is proud to have helped Gary and Frank's adrenaline-packed iteration of TMNT reach its natural and satisfying conclusion," says editor Megan Brown. "It's been an immensely rewarding experience to bring this series to both a new audience and old fans, and to see a renewed interest in the wonderful Urban Legends!"

IDW press release